By JANIE SLAVEN
Commonwealth Journal | Link to article: https://www.facebook.com/163116807040001/posts/5585103161507978/
Apr 21, 2022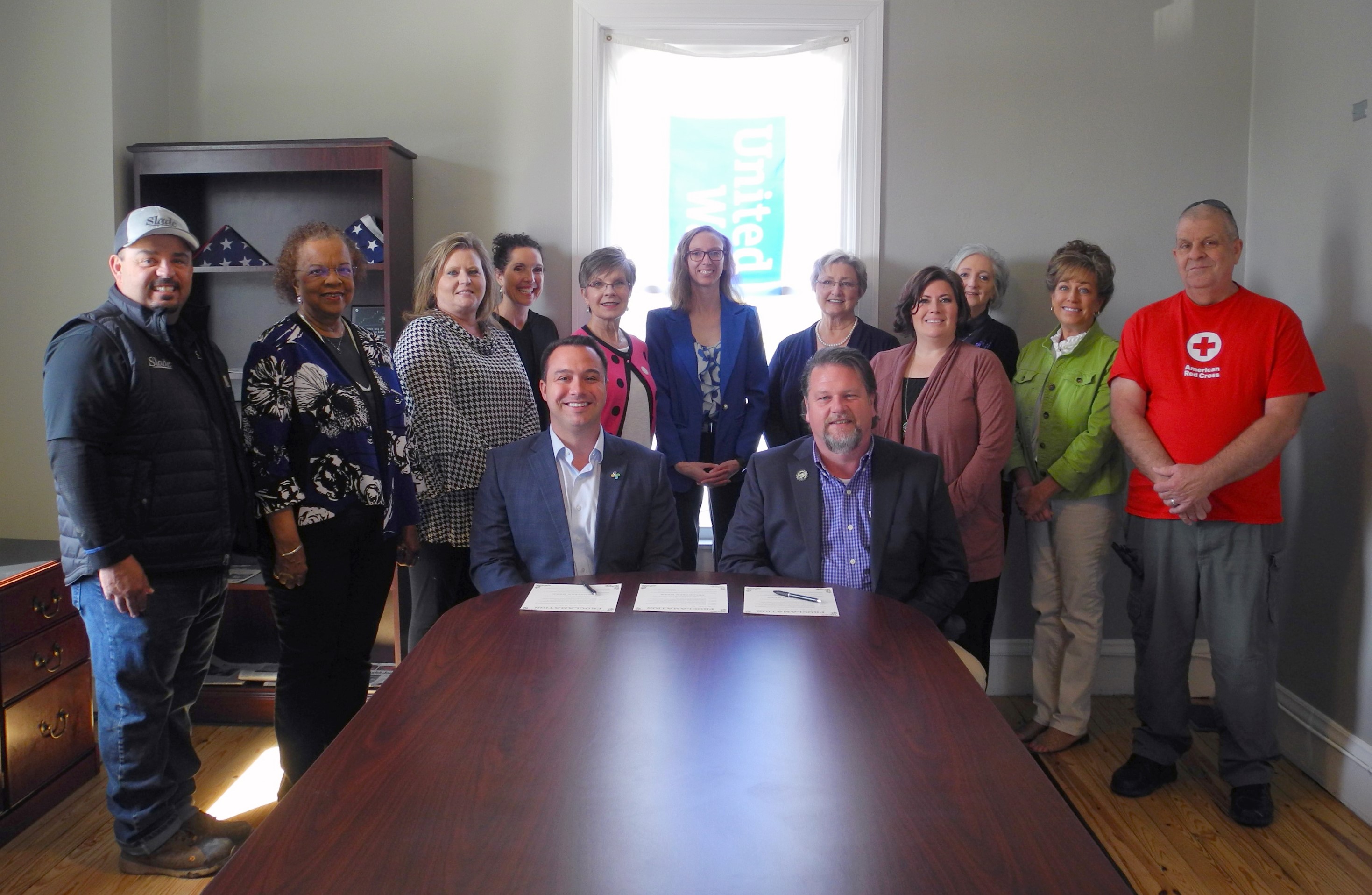 Millions of volunteers across the nation donate their time and energy to make their communities a better place to live. This week, April 17-23, the efforts of these individuals are being spotlighted during National Volunteer Week.
Locally, the week was marked Wednesday with a proclamation signing from Somerset Mayor Alan Keck and Pulaski County Judge-Executive Steve Kelley during a brief ceremony at the headquarters for the United Way of South Central Kentucky (UWSCKY) in downtown Somerset.
The occasion also served as an opportunity to announce that the local United Way — which serves a 10-county region including Pulaski, Adair, Casey, Clinton, Cumberland, Green, McCreary, Russell, Taylor and Wayne — has been awarded a grant from the Serve Kentucky Volunteer Generation Fund to launch an online "Volunteer Connector" portal through which volunteers and agencies can connect.
"We will be a hub for which nonprofits, churches and civic organizations can register as well as recruit and manage their volunteers," Crystal Cox, executive director for the United Way of South Central Kentucky. "Whatever your specific needs are, you can tailor that in the portal to put out a recruiting message and then manage all of the people who have registered with you."
In addition, community members can register if they are looking for opportunities to volunteer.
"The grant includes the database software, our training and promotion of the service across the region," Cox said, adding that the UWSCKY staff expects to begin training the first week of May.
From there, they can begin to build the database which will ultimately be available through their website at https://www.unitedway.org/local/united-states/kentucky/united-way-of-south-central-kentucky.
Cox thanked the UWSCKY board members and representatives from associate organizations attending the proclamation "to both honor our volunteers in the community and to celebrate our announcement."
Non-profits, civic organizations, and churches who have need of volunteers are encouraged to email director@uwscky.org to enroll in the Volunteer Connector program. They may also follow the United Way of South Central Kentucky on Facebook (@UWSCKY) for announcements related to the Volunteer Connector program and other updates about their work. Organizations do not have to be Partner Agencies for the United Way to participate.
"We are blessed to live in a region where people want to give back," Cox continued. "We are excited to be the Volunteer Connector organization for the region. This will make it easier for organizations and volunteers to connect and give back to our communities. For us, being the Volunteer Connector is a great opportunity to show how we Live United across the region."