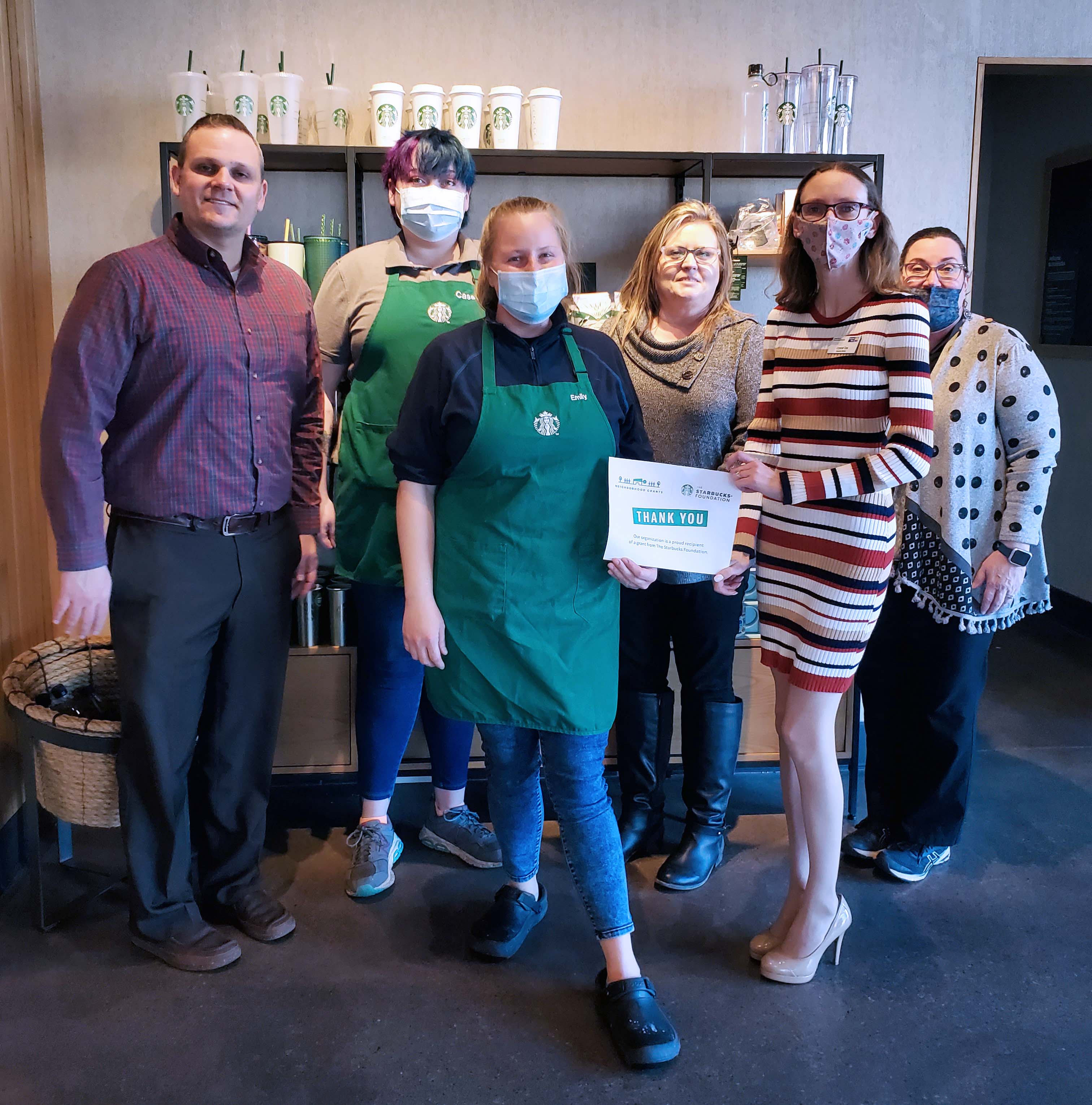 SOMERSET, KY, February 15, 2022 – Local Starbucks partners (employees) nominated United Way of South Central Kentucky (UWSCKY) for The Starbucks Foundation Neighborhood Grants program. This round of Neighborhood Grants focused on supporting organizations that address a critical need in the community and that partners are passionate about. During the 2021 holiday season, The Starbucks Foundation received over 11,000 submissions from Starbucks Partners across the U.S. and Canada. UWSCKY was one of more than 1,200 nonprofits selected to receive a Neighborhood Grant
About Neighborhood Grants
The Starbucks Foundation's Neighborhood Grants program supports grassroots, community-led nonprofit organizations through catalytic investments in the form of small grants that range from $1,000 to $10,000. Through this unique program, The Starbucks Foundation invites Starbucks partners to nominate a local organization in their community. Neighborhood Grants also help build sustained local impact and inspire increased partner (employee) engagement with nonprofits organizations that work in our communities.
To learn more about The Starbucks Foundation Neighborhood Grants visit https://stories.starbucks.com/press/2021/strengthening-communities-through-neighborhood-grants/ . To learn more about United Way of South Central Kentucky or to give, advocate or volunteer, please visit: www.uwscky.org or Facebook: UWSCKY.
###
About United Way of South Central Kentucky

United Way fights for the health, education and financial stability of every person in every community. On a worldwide level, United Way is supported by 2.9 million volunteers, 9.8 million donors worldwide and $4.7 billion raised every year and is the world's largest privately funded nonprofit. The United Way of South Central Kentucky services ten counties and supports twenty-seven agencies, helping more than 71,000 individuals each year.