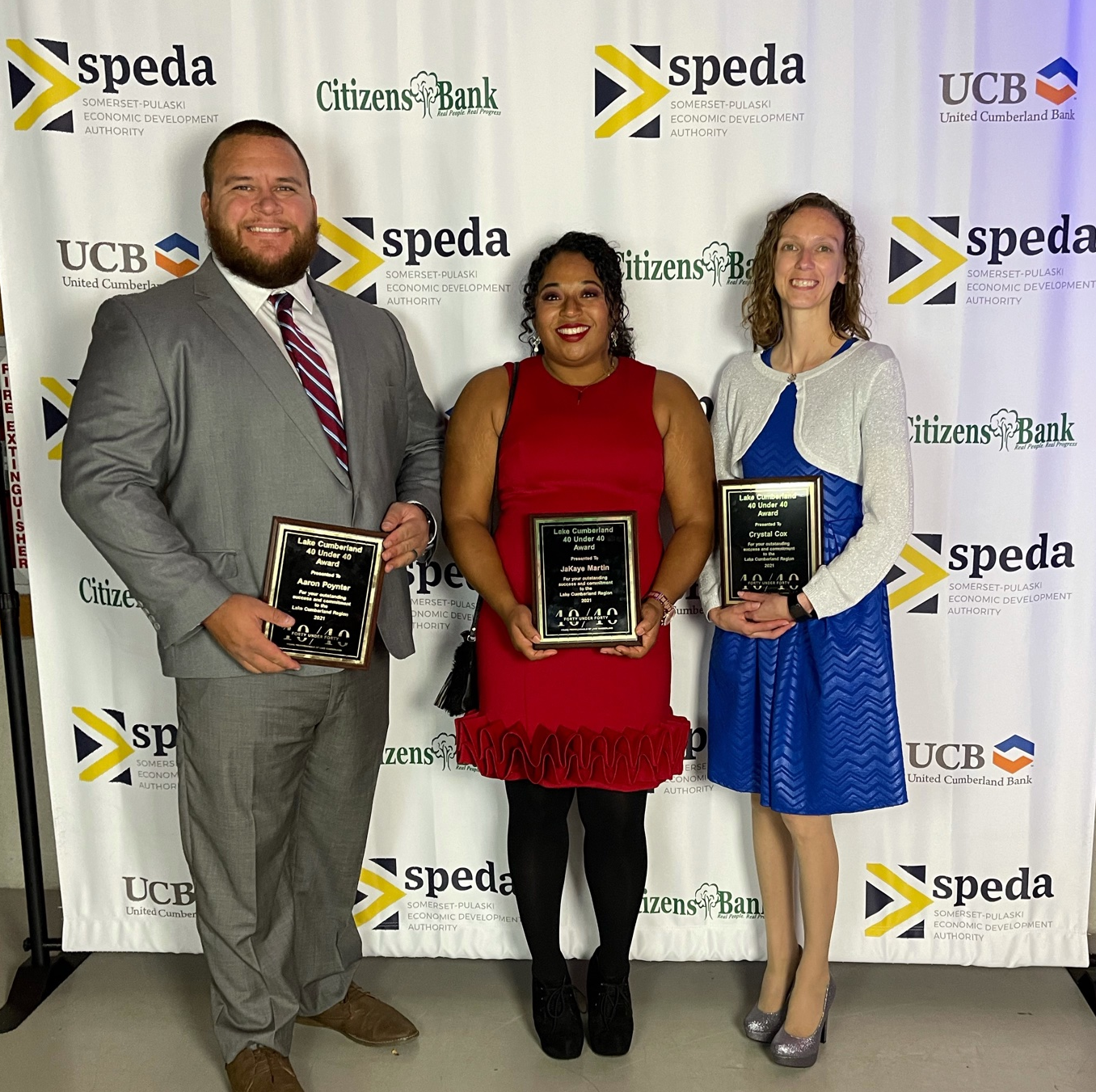 United Way of South Central Kentucky (UWSCKY) was well represented at the first annual 40 Under 40 Awards Gala through Young Professionals of Lake Cumberland (YPLC) held on Saturday, October 23 at The Center for Rural Development. YPLC created the 40 Under 40 Awards to recognize stand-out individuals under the age of 40 who have excelled professionally or through civic and community engagement. For more information about YPLC visit www.ypoflc.org
Pictured: Award recipients: Aaron Poynter, Director of Re-Entry Programming for South Central Kentucky Workforce Development Board, Cumberlands Workforce Development Board and UWSCKY Board Member; JaKaye Martin, Director of Sales for Thoroughbred Hospitality Group and UWSCKY Board Member; Crystal Cox, Executive Director for UWSCKY.
Not pictured: Chad Smallwood, State Farm Agent and current UWSCKY Board President; Luke and Jennifer Bates, owners of ProTrade Hardware and community fundraising partner for UWSCKY.
In addition to the "40 Under 40" awards, several community members were recognized with Regional Impact Awards for their contributions. Among Regional Impact winners were previous UWSCKY Board President Matt Ford, owner Weichert Realty/Ford Brothers Auctioneers and Farrah Dobbs, former UWSCKY Board Member.